Jesus said, "Let the little children come to me..."
Welcome to Redeemer Kids! We are passionate for kids to learn more about God through His Word, and look forward to partnering with your family as they develop a real and lasting relationship with Jesus Christ.
Nursery aged children are cared for in a loving, secure and comfortable environment.
9:15 am – Preschool Small Groups: 2-year-olds through preschool age children are placed in classes by birth date. Bible lessons are taught through visuals, games, and other activities specific to each age group.
10:45 am – Preschool Worship: 2-year-olds through preschool age children begin activities in a classroom and then have a time of large group worship with puppets, music, and a Bible story.
Nursery care is provided for the children of those who are volunteering or participating in a ministry on campus.
Kids Worship is a dynamic, interactive large group worship experience for children K-5th which includes drama, games, music and biblical teaching (located in Kids Worship Center).

Kids Small Groups include engaging lessons and activities for all grades as they dig deeper into the Word of God. Classes include boys and girls of the same grade and are located throughout the Children's Building.
9:15am
Kindergarten – 2nd Grade: Kids Worship
3rd – 5th Grade: Kids Small Groups
10:45am
Kindergarten – 2nd Grade: Kids Small Groups
3rd – 5th Grade: Kids Worship
Special Needs Ministry Form
As part of our Children's Ministry, we are happy to offer AWANA to our community!
AWANA Clubs is a ministry program of Bible teaching, Scripture memorization, games, special events and lots of fun for children ages 3 years old through the 5th grade. We offer AWANA Clubs on Wednesday nights September through May from 6:30pm – 8:00pm. Enrollment will reopen in August for the 2019-2020 year.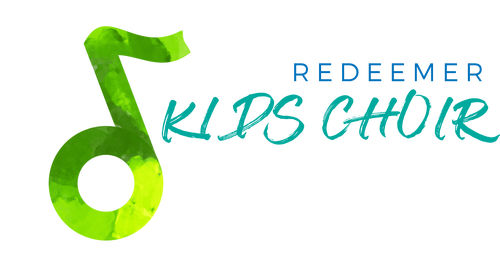 The First Redeemer kids music program is for children ages 3 years old through the 5th grade. Come join this fantastic program with over 300 children each week!
In choir, your child will learn basic music concepts, enjoy fun activities, learn about various instruments, develop singing, acting and speaking techniques, and grow in their faith in God. Preschool and graded choirs meet each Wednesday, 5:30pm – 6:15pm during the months of September through May.
VBS 2020 is going VIRTUAL!
To be eligible for VBS, your child must be entering Kindergarten in August 2020.
VBS 2019 WAS AMAZING! CHECK OUT THE RECAP VIDEO!
First Redeemer VBS is all about your children having fun learninging about God in an age-appropriate and fun environment. From 9:15 a.m. until 12:45 p.m. each day, your child will participate in an action-packed program that includes a Worship Rally, Bible Time, Missions Rally, Craft Time, and a small group Wrap Up. Registration includes a t-shirt for each child. Check back here for updates on VBS 2020: Concrete and Cranes.
Relive VBS 2019 on the First Redeemer YouTube Channel by clicking the icon below.