Text "START" to 404-531-7706 for updates about the Student Ministry
"We exist to worship God
and help every student
find and follow Jesus Christ."
We all long to belong. You belong here.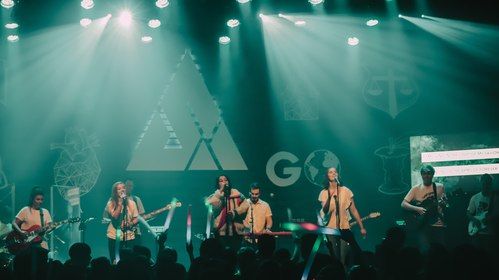 Worship is a lifestyle, not just an event.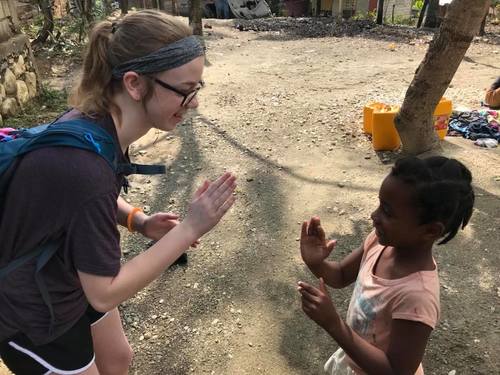 The gospel is good news for the nations, so we go.
Get Connected. Go Deeper.
Students break up into groups in their same gender and grade to discuss God's Word and it's meaning for everyday life. Each group is led by adult leader(s) who are passionate about discipling their community group.

Sunday mornings from 10:45AM-12PM, middle and high school students are meeting in the Student and Family center. Please text START to (404) 531-7706 to receive updates regarding plans.
We need you to pour into our students.
We would love for you to join us as a community group leader or as a volunteer.
A gathering of students (6th-12th grade) to worship the Lord.
Through relevant teaching and singing, students encounter
God's life-changing presence every week at Summit.

Summit happens Wednesday evenings 6:30PM to 8PM in the Student and Family Center.
Parents, a current Medical Release/Permission Form is required for all students participating in events with our Student Ministry.
The Release must be signed by a parent and the student.
Please click on the following link to complete a new electronic Release for all events that will be occurring August 2021-July 2022.
Serve the City is a night to remove the walls of Summit
and to give students an opportunity to join Jesus on His mission in Forsyth County.
Students are grouped and transported (by background-checked First Redeemer Church members)
to assigned locations in Forsyth County, so they can share Jesus with people
from 6:15PM-8PM on Wednesday night, January 26th.
ADULT DRIVERS NEEDED to transport students.
What is required?
Registration. Adults wishing to drive a group of students must register by Monday, January 17th.
Must be a member of FRC.
Must have a current background check on file with the church.
If one is needed you will be sent a consent form that must be completed by Wednesday, January 19th.
Drivers will be assigned students of the same gender.
Once drivers are confirmed, they will be provided with suggested locations in Forsyth and asked to choose a location in advance.
Drivers are asked to pick up ministry goodies or supplies in advance to allow more time on Wednesday night to actually engage in the mission.
(Students are asked to bring $5 to repay you for your expense.)
Drivers must be here by 5:45PM on Wednesday night, January 26th.
STUDENTS participating.
What is required?
Registration. Students wishing to participate must register below by Sunday, January 23rd.
Bring $5 to go towards ministry goodies or supplies that will be used for your assigned car's mission.
Car assignments will be made by Student Ministry staff.
Cars will be grouped by same gender.
Some Middle and High School students may be combined to help younger students feel more confident.
Students must be here by 6:15PM on Wednesday, January 26th.
Students must have a current (August 2021-July 2022) Medical Release/Permission Form on file.
If this applies to you, you can find the form by
clicking here
. A parent and the student must sign the form.
For students who do not complete the registration process,
do not have a Medical Release on file or who do not have permission to go,
they will have an opportunity to participate in a mission project on campus.
You have the most important job that no pastor, mentor, or friend could ever replace in your child's life! The teenage years can be tough and we want you to know that we are here to encourage and serve you! Here are some ways to plug in with our Student Ministry as we come alongside and help you with your students.

Parents are invited to express interest in volunteering for events and/or placing students on interest lists for certain events.
Please keep in mind that, for some volunteer opportunities, adults must be FRC Members and/or have background checks completed.

CLICK HERE to review opportunities and to sign up.
The following are upcoming events planned for students.
Please register early!
Also, students must have a current (August 2021 - July 2022) Medical Release / Permission Form
on file to attend Student Ministry events.
If this applies to you, you can find the form by
clicking here
.
A parent and the student must sign the form.
$7 per person (students and adults) and registration is required.

Date: Wednesday, Dec. 8th
Time: 6:30PM-8:00PM
Location: Student & Family Center Gymnasium

Each grade is assigned a decade and students are encouraged to dress in time period outfits.
6th – 1940's
7th – 1950's
8th – 1960's
9th – 1970's
10th – 1980's
11th – 1990's
12th – 2000's
Redeemer Students 2021 Journal - $10
This half size binder provides a Journal that students can use to contain Summit and Community Group notes throughout the year. We hope that it will provide a deep, engaging experience for students during worship and small groups.
» From Tampa, FL
» Attended Trinity College of Florida
» B.A. in Pastoral Ministry
» Husband to Diana
» Father of Hudson and Jonathan
» Loves reading, basketball, mac and cheese,
board games, and coffee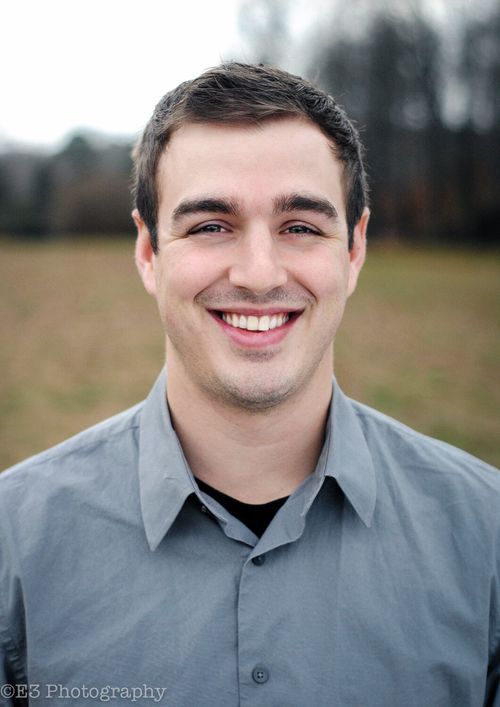 » From Bellwood, PA
» Attended Liberty University
» B.S. in Worship and Music Studies
» Husband to Mikaela
» Father to Sadie and Beckham
» Loves music, sports, movies, laughter, dreaming, board
games, and spending time with family and friends
» From Cumming, GA
» Attended Liberty University
» B.S. in Biblical and Theological services
» Husband to Carly
» Loves spending time with friends, family and his chickens, Disney, UGA football, movies, and any activity that involves water.
From Atlanta, GA
» Wife to Tim
» Mother of 4
» Grandmother of 8
» Great-Grandmother of 3
» Loves spending time with her husband and family
and caring for her 96 year old mother.